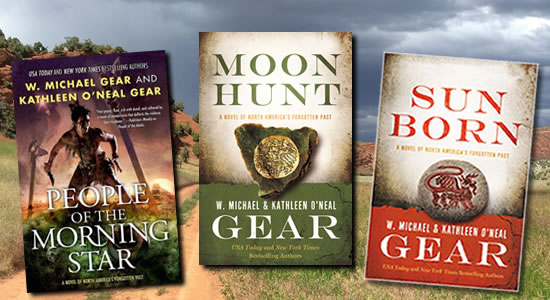 As fall brings cooler days to Red Canyon Ranch, we're seeing more elk on the high slopes. Four days of rain have restarted the grass, and if we have a warm enough Indian summer, the bison calves will grow fat and sleek.
Our biggest challenge is finding a logger who will bring us a semi-load of firewood logs. A load like that will provide us with enough wood to heat the house for the next five years.
And, speaking of challenges, in the coming year we're going to see six novels released by five different publishers.
The second Morning Star book, SUN BORN, was released last month in paperback.