HAPPY HALLOWEEN TO ALL!
It's a beautiful autumn in northern Wyoming. The mountains that surround us are frosted with fresh snow, and the aspens are a wide vista of quaking golden leaves, interspersed with dark green pines and fir trees. The buffalo and deer are growing their winter coats like crazy, trying to get ready for the cold they know is coming. We have our heavy winter coats out, too, but haven't needed them yet. That's supposed to change next week when the new cold front rolls in.
We just returned from a balmy Key West where we celebrated our 39th wedding anniversary, got sunburned, and ate WAAAY too many conch fritters and lobster pizzas. Had a grand time visiting the local museums and taking the Ghost and Graveyards Tour, which was fabulous.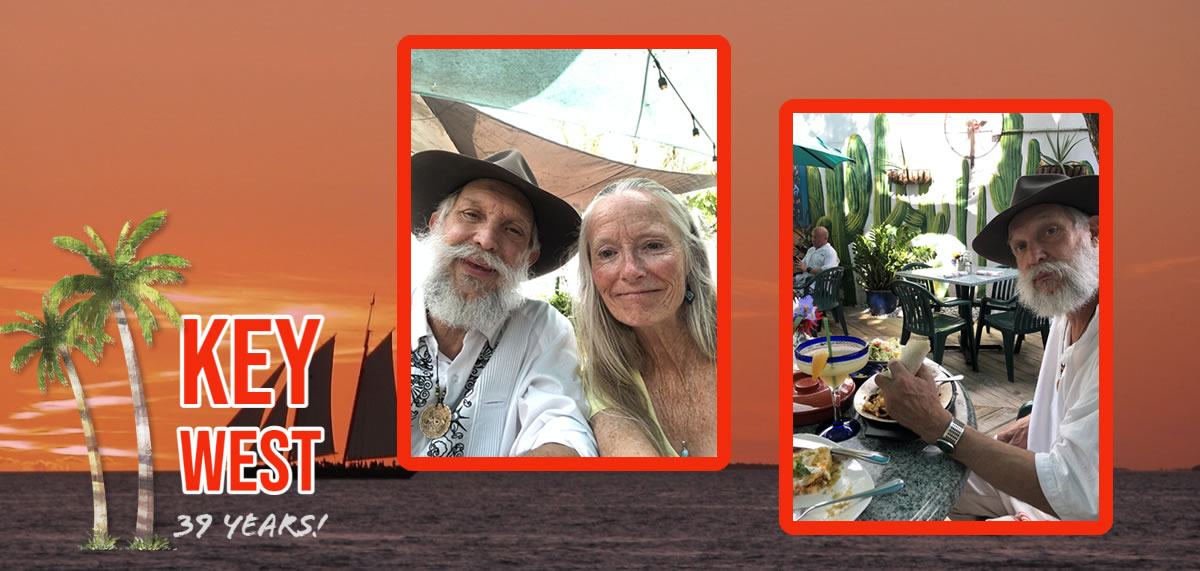 Our most recent excitement here at home was a 26-year-old grizzly bear who leisurely strolled along the river below the house.
She is a beautiful, tagged, sow well known to the Game and Fish. After a nice nap of tranquilizer, she was carried back into Yellowstone National Park where she can't get into trouble with flighty humans. The problem with humans is they have a tendency to run when they see a grizzly, and that makes the grizzly think she ought to chase them—which is even worse for the human and the grizzly. We're happy the sow is safe in the wilds of Yellowstone again.
On the writing front, the next two books are: IMPLACABLE ALPHA, coming out in April and THE ICE GHOST coming in May.
IMPLACABLE ALPHA is the sequel to the critically acclaimed ALPHA ENIGMA, and may well classify as the most difficult book Michael has ever written. If you recall, last year the ridiculous censors at Penguin-Random House tore apart the first book ALPHA ENIGMA, which caused a good deal of angst in our household. It's not easy writing with a censor looking over your shoulder. You can order IMPLACABLE ALPHA anywhere or at: https://buff.ly/3jv6W7K
And THE ICE GHOST is the sequel to THE ICE LION, which PUBLISHER'S WEEKLY called "engrossing" and "mesmerizing" (always nice when the critics don't trash your book): https://buff.ly/2ZeJqoo
We are almost finished—by the end of the week, if all goes well—with the second book in the Wyoming Chronicles series, THE FOURTH QUADRANT. It's the sequel to DISSOLUTION, which continues to hold several places on Amazon bestseller lists. That's a real and delightful surprise to us!
You can order copies of our rarest books or our latest books (and get it signed for the holidays) by ordering from the STORYTELLER bookstore in Thermopolis, Wyoming: https://www.storytellerwyo.com
Just a reminder… Our two most recent books are:
FRACTURE EVENT from Wolfpack Publishing
https://www.amazon.com/Fracture-Event-Espionage-Disaster-Thriller-ebook/dp/B098TZBB53/ref=tmm_kin_swatch_0?_encoding=UTF8&qid=1635099744&sr=8-1
And
THE FOUNDATION from Wolfpack Publishing
https://www.amazon.com/Foundation-Intellectual-Thriller-Michael-Gear-ebook/dp/B09BP5YP52/ref=sr_1_2?crid=19OU1UAQS3K56&dchild=1&keywords=the+foundation+michael+gear&qid=1635099811&sprefix=the+foundation%2Caps%2C267&sr=8-2
Both are also on several bestseller lists, thanks to all of you. It's nice to know there are still readers in the world. We appreciate you!
Lastly, while you're waiting for our next books, please let us introduce you (if you don't already know his wonderful novels) to our friend Kevin Anderson, who's written some of our favorite books ever.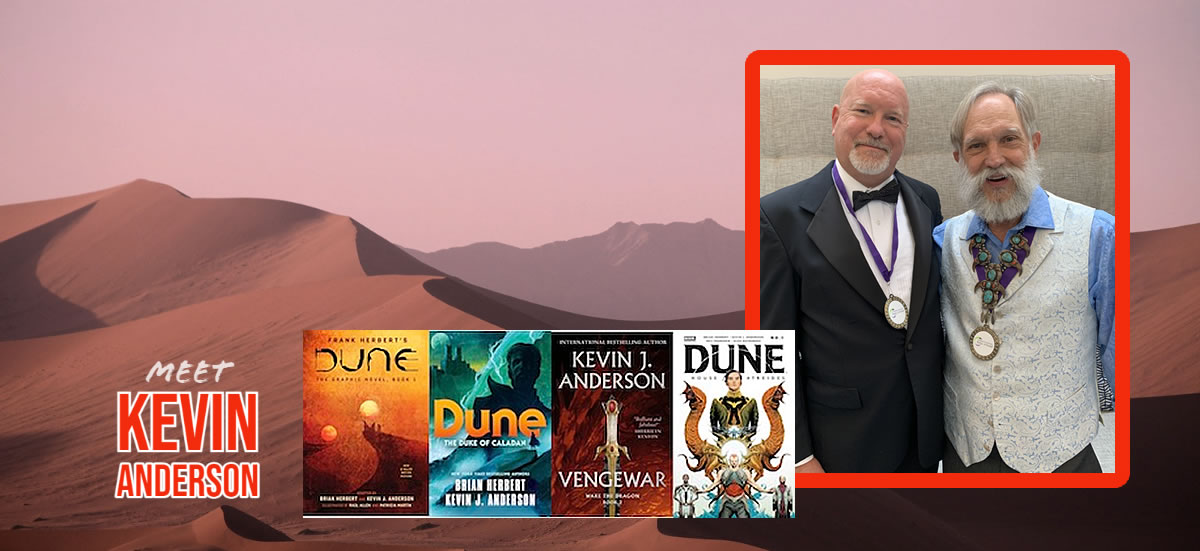 We are very much looking forward to seeing the spectacular new motion picture based on Frank Herbert's science fiction classic DUNE. Kevin has just released a new novel in the series, written with Frank Herbert's son Brian, THE LADY OF CALADAN, which tells the story of Lady Jessica, Duke Leto, and Paul Atreides in the year before DUNE. You can order copies from your favorite bookstore, at the amazon link https://amzn.to/3w1caN7 or Kevin has signed copies on his web store by going to: https://www.wordfireshop.com
Take care and have a spooky Halloween!
Michael and Kathleen