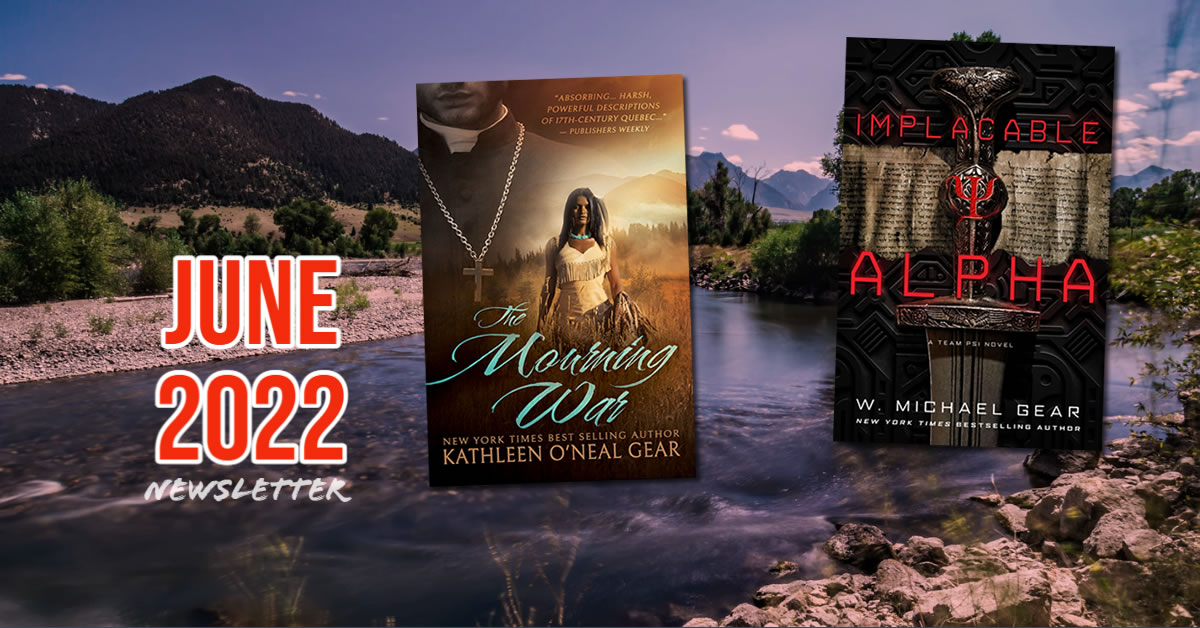 HAPPY SUMMER TO ALL!
It's been an interesting month for us. As many of you saw on the evening news, Yellowstone National Park got about 40 inches of snow, then 2 inches of warm rain fell on top of it. At one point, the Yellowstone River was flowing at 51,000 cubic feet per second. We had lots of roads washed away and several mountain towns around Yellowstone were flooded and isolated from the rest of the world. We are pretty much back to normal, but the cleanup, and rebuilding of roads and bridges, will take much longer. Some gates into the park are closed for the season. The mountains are still covered with snow. The good news is that all the moisture means the hills are covered with thick grasses and wildflowers. It must be a relief to the bison, elk, deer, and other wildlife.
We just returned from the Western Writers of America conference in Great Falls, Montana.
What a great trip! We saw many old friends and made new ones. One of the highlights was a trip to nearby Fort Benton. They have a walking/driving tour of the river with excellent interpretive signs discussing the history of the town. We also spent a couple of days in the C.M. Russell museum in Great Falls studying the bison in Charlie Russell's paintings. He was a master of wildlife anatomy. Historical artists frequently painted animals they had never seen, basing their work on the images of other painters. As a result, there are some strange looking bison in paintings from the nineteenth century. Russell is the exception. Generally, his bison are beautifully accurate, especially in his later paintings.