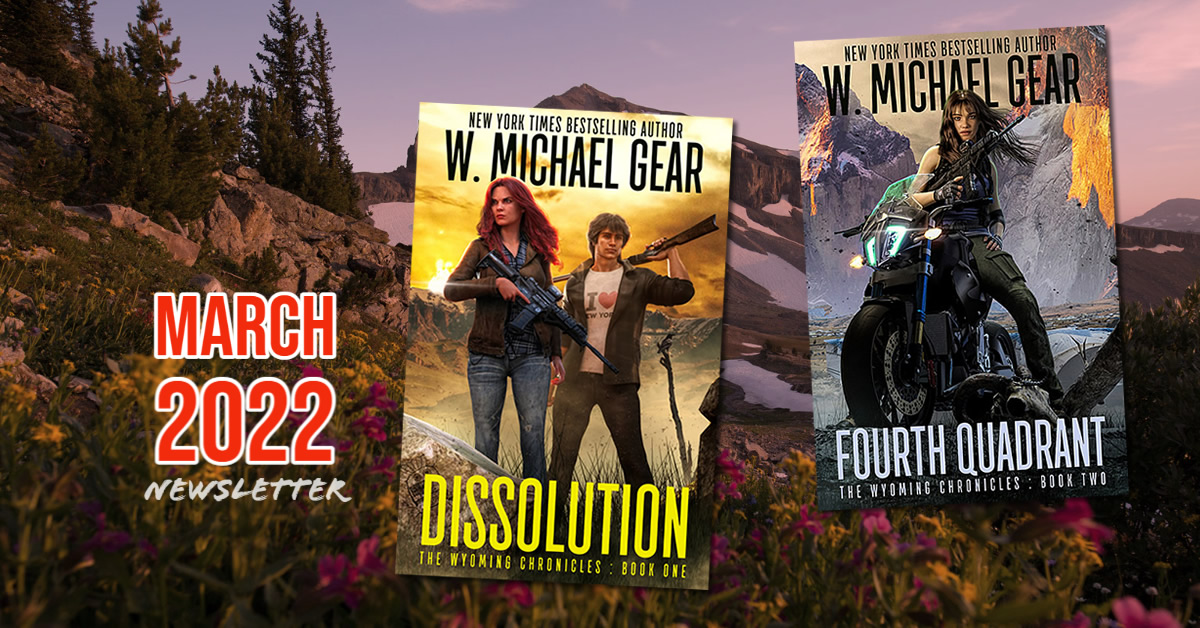 HAPPY SPRING! Wyoming is finally coming out of the deep freeze.
It's such a pleasure to see green grass sprouting and aspens blooming. We are so looking forward to getting outside into the sunshine again. We're sure our vitamin D needs a boost.
Speaking of sunshine, we just returned from the Tucson Festival of Books—which is a great book event.
We spent two days at the Wolfpack Publishing booth. Not only was the sunshine a treat, it was a joy to meet new friends and see old friends again. And we had a chance to get to know our new publisher better. Wolfpack is filled with really terrific people.