Hello Everyone!
We hope you've had a great summer. For the past month, we've been suffering through a lot of the wildfire smoke pall, as have most states in the western U.S., but it's raining today here in Wyoming, so we are hoping for clear blue skies (at least for a short while) later today.
It's been an interesting summer for us. June was a little stunning. We received the Owen Wister Award for lifetime contributions to western literature, and were inducted into the Western Writers Hall of Fame (a bit disorienting to see our names next to Jack London's and John Steinbeck's names). In June we also received two 2021 International Book Awards. Michael's book, UNRECONCILED, won for best science fiction novel, and Kathleen's book, CRIES FROM THE LOST ISLAND, won for best Young Adult novel. Kathleen won for best science fiction novel a few years ago for MAZE MASTER, but we've never each won an IBA in the same year! Too cool…
On the writing front…
Kathleen just finished Book 3 of the Rewilding Reports, THE ICE ORPHAN. Book 1, THE ICE LION came out about six weeks ago, and Book 2, THE ICE GHOST, will be released in May of 2022. We're not sure when THE ICE ORPHAN will be out, but hopefully in the winter of 2022.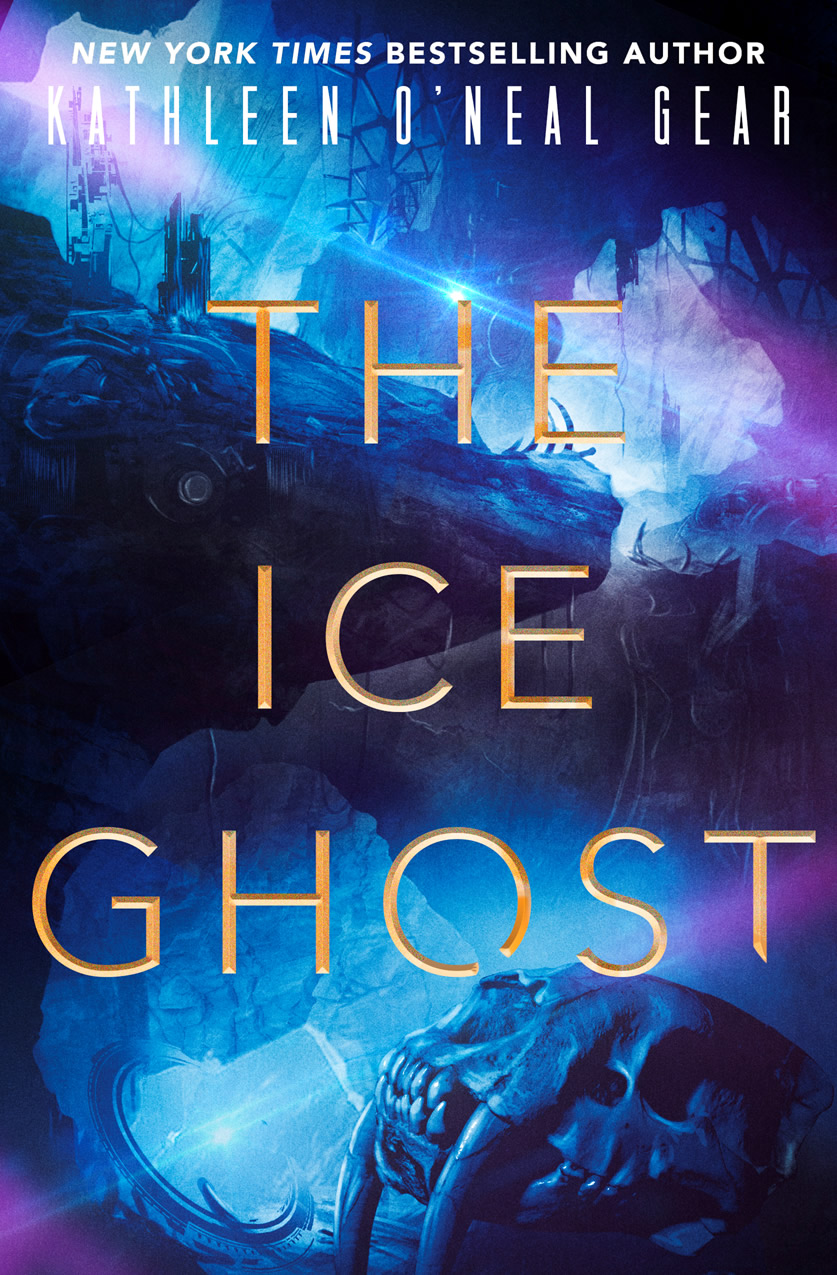 This ICE trilogy is about climate science gone wrong. The story is set in a future Ice Age about 1,000 years in the future and examines the catastrophic possibility of a wrong choice. The storyline follows the lives of re-created archaic humans, and other re-created Pleistocene species, as they struggle to survive in a world that has been abandoned by modern humans.
Michael says THE ICE ORPHAN is the most profound book Kathleen has ever written—which made her smile.
On another front, Michael's book, DISSOLUTION, has been the #1 bestseller in several categories on Amazon for over two months, which is a record for us! We are delighted that people are enjoying this new category of "apocalyptic western science fiction." Talk about fun to write!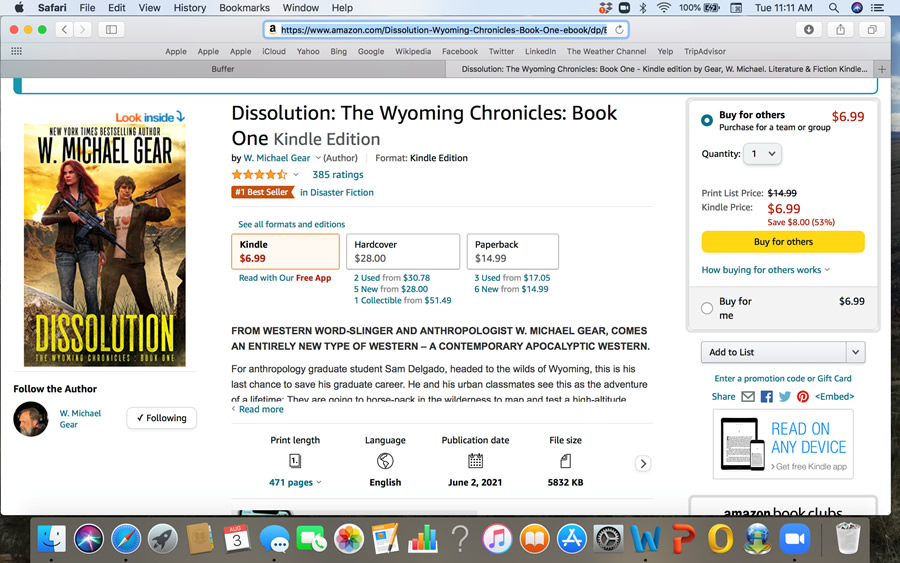 Also, our next co-authored book, FRACTURE EVENT, will be out on August 24th!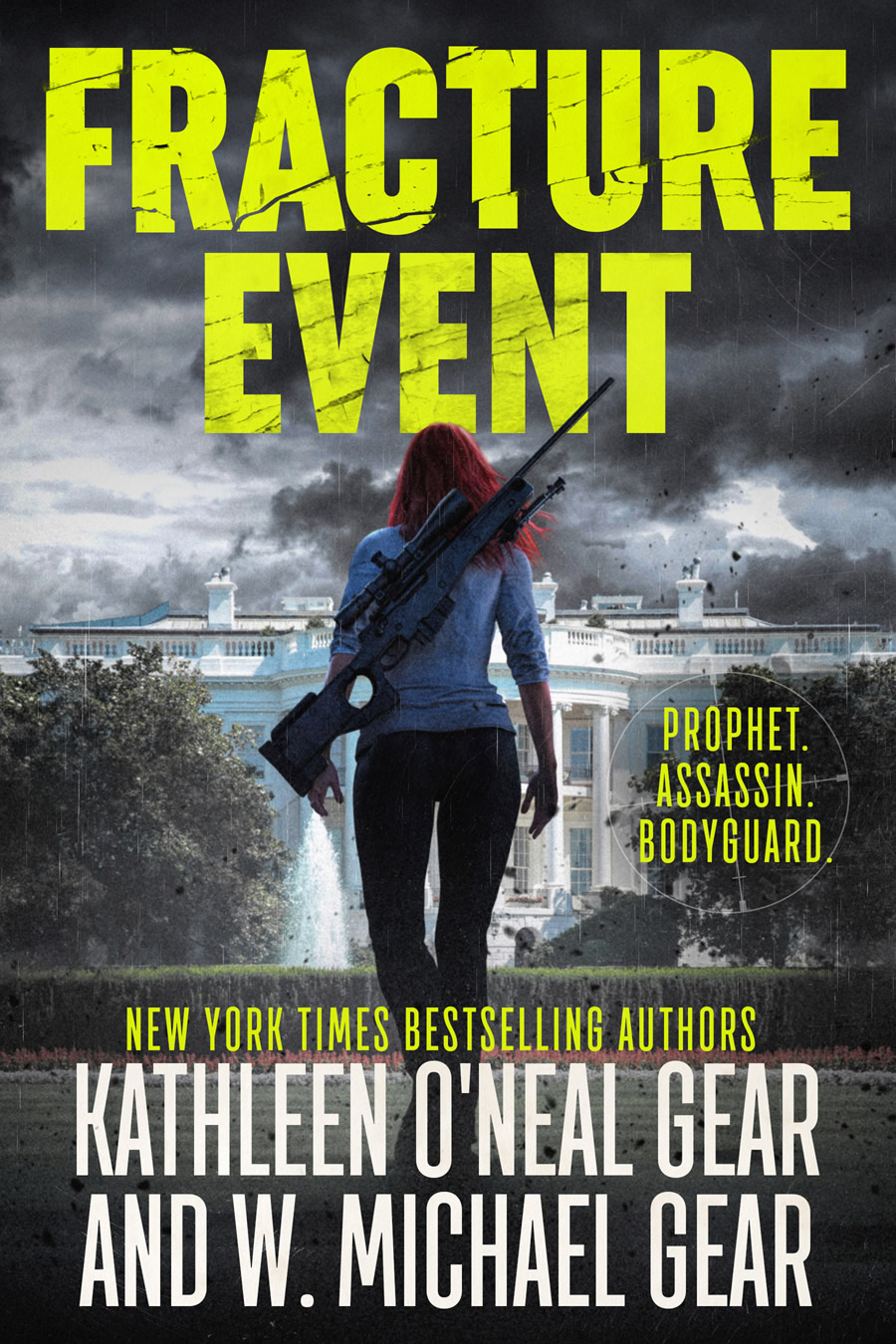 We are truly enjoying using anthropological and archaeological theory to predict the future. Humans are so fascinating, aren't we?
Have a great rest of the summer!
Best Wishes,
Michael and Kathleen