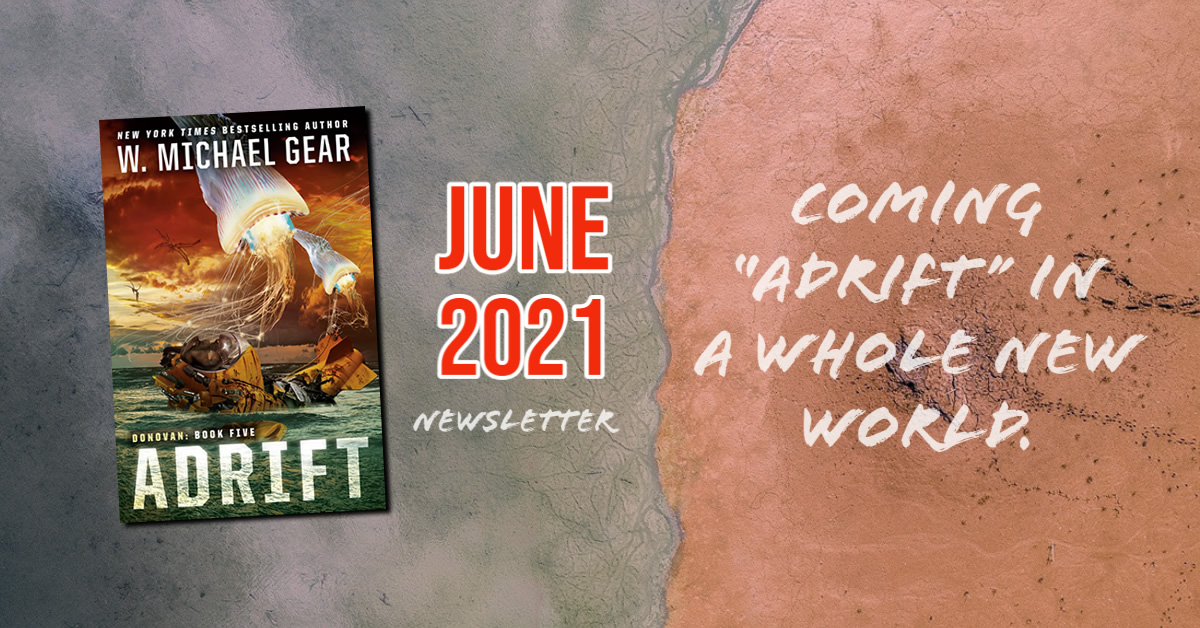 COMING "ADRIFT" IN A WHOLE NEW WORLD. Published by DAW Books: June 15, 2021
"Welcome to Donovan" is an ironic and sometimes mocking statement well known to readers of Michael's "Donovan" series. For Kathleen and Michael, June is a busy month with three of their novels being released at the same time, including, in addition to ADRIFT, Kathleen's THE ICE LION from DAW, and Michael's DISSOLUTION from Wolfpack.
For those of you new to the Donovan series, ADRIFT is a stand-alone novel. You don't have to read the earlier books to know what's happening. How to describe it? The Donovan books have been likened to "Deadwood" crossed with "Avatar." This is frontier fiction set on a dangerous world thirty light years away, and a little over a century in our future. Don't expect the usual science fiction tropes; Michael gives you complex humanity, a whole new take on biology, and a world that fights back.