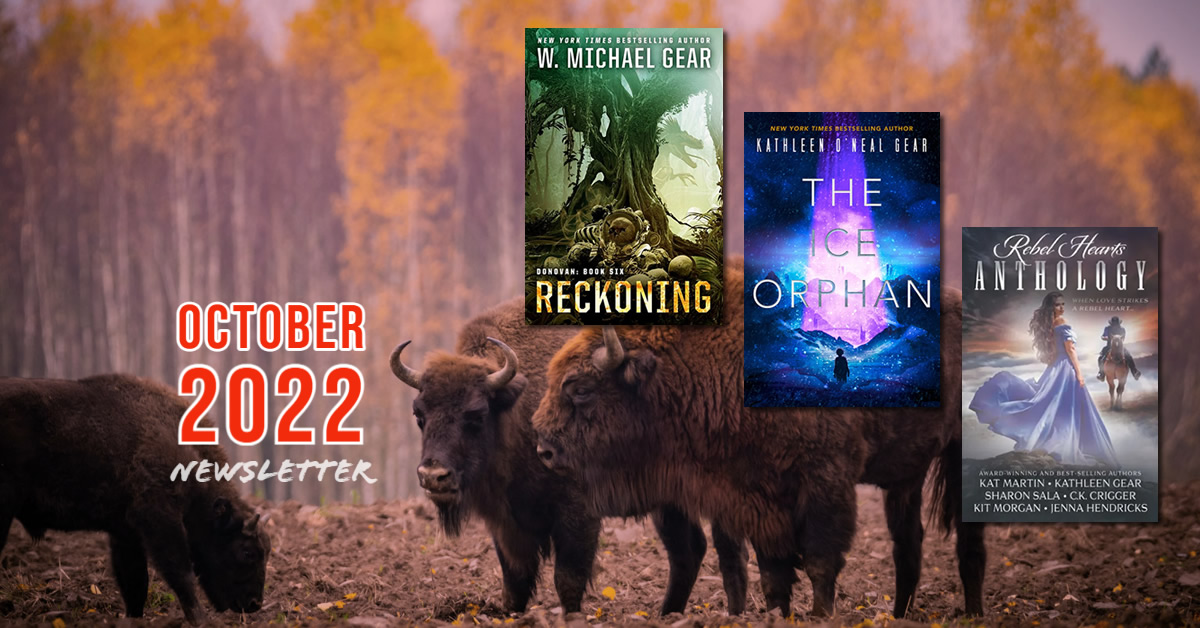 Happy October to All!
The mountains around us are a patchwork of gold and green, and our yard is filled with deep red Chokecherry trees and brilliant yellow aspens. In the sunlight, the leaves all seem to glow from an inner fire. It's all just beautiful.
We just returned from celebrating our 40th anniversary (sheesh, time to diet) and have been harvesting the last of the potatoes, which are delicious. Also been mourning the fact that the tomatoes we planted needed a much longer growing season than they received in this northern country. Of course, the raccoons sleeping on the plants probably didn't help. But the fried green tomatoes we picked are excellent, especially as an accompaniment to buffalo burgers. By the way, the buffalo are looking shaggy, losing their summer coats, and preparing to grow a heavy, winter undercoat, which consists of some of the finest cashmere in the world. They always seem relieved that cold weather has returned. When the biting flies vanish and the dust of summer fades, they run across the pastures kicking up their heels and bounding through the tan grasses.