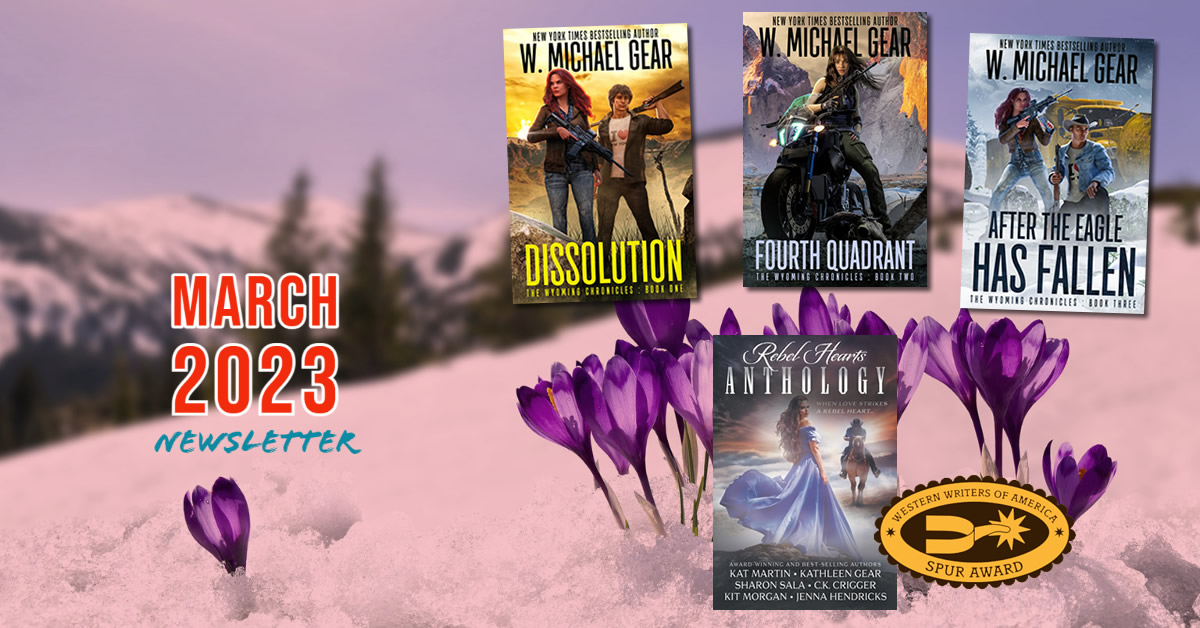 We are just back from the Tucson Festival of the Book. Wow! What a trip!
Three days of blowing snow, ice, treacherous highways, closed roads, and an edge-of-the seat crossing of South Pass in Wyoming. The morning we drove into Tucson, the city had three inches of snow! But we made it, partly because our truck, a Ram 3500 named "The Bullet" negotiated every challenge. The Bullet? Yes! A special thank you to our good friend Craig Johnson and Sheriff Walt Longmire for the inspiration.
Our appearance in Tucson was at the request of Wolfpack Publishing, and specifically for the official launch of After The Eagle Has Fallen, book three of the Wyoming Chronicles. And, dang, did we ever send it off with a bang! Sold over a hundred copies of our books over the two days we spent in the Wolfpack booth. Met hundreds of great people in the process, and enjoyed some of the finest writers we've ever been privileged to work with. Afterward, we concluded that this was the finest book event we've done in thirty-five years!!