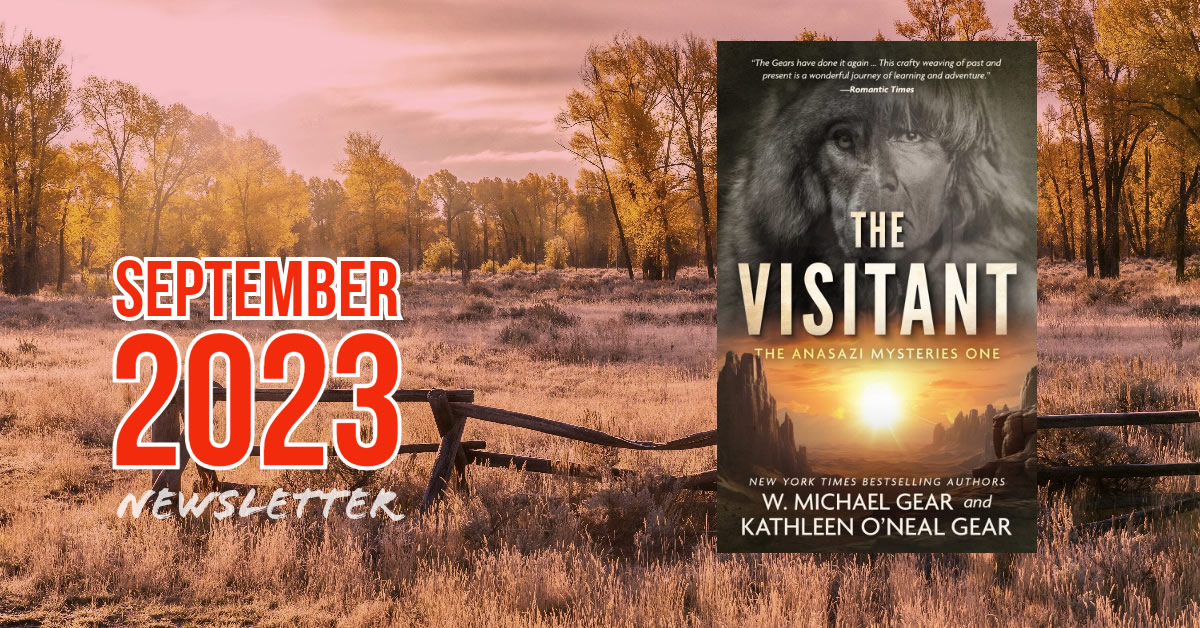 LOOKING FORWARD TO FALL? HERE'S WHAT'S ON TAP FOR GEAR BOOKS!
We hope this finds you all well, reading in health, and recovering from a summer that has spawned smiles and remarkable memories. That's certainly been the case for us. Our memorable summer started with the Frank Waters Award for contributions to Western literature, followed by Kathleen's Spur Award in short fiction from the Western Writers of America for her "No Quarter" short story in the Rebel Hearts anthology. "No Quarter" ended up garnering a finalist position in short fiction from the Western Fictioneers. And, as of this writing, remains a finalist for short fiction in the Will Rogers Medallion Awards. We'll discover if it's the winner at the awards banquet in Fort Worth this October.
And, of course, Kathleen was inducted into the Colorado Authors' Hall of Fame on September 11th, which makes her fourth "Hall of Fame" induction! Some say Michael married well.
In between events we have been working nonstop on the reissue of older, previously out-of-print books. Doesn't matter that it's a reissue. Scanning from the original hardback introduces all kinds of new errors, typos, weird formatting issues, and the like. We have to think up creative new titles, where to break books into separate volumes, cover design, and catalog copy. It gives us a chance to go through and add another layer of polish to the story.