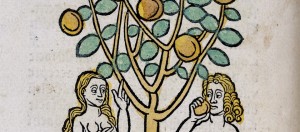 This is a fascinating article from the perspective of anthropology.  Culture is created through a process of separating "us" from "them."  And food is certainly one of the ways we do that.  For example, if you are member of a religious culture that does not drink alcohol, the group ethic says, "We don't pollute our bodies with alcohol.  They do.  Therefore, they are polluted."  Dietary rules are often used as ways of identifying "us" and reinforcing group solidarity.  And we're not saying this is bad.  Group solidarity is what culture is all about.  Every group has to define who "we" are, and social rules are largely how we do it.  
Just as a personal example, we say, "Bison is a pure clean meat.  We eat bison.  We don't eat unclean animals," and by that we mean animals filled with growth hormones and antibiotics.  Now, of course, we do eat unclean animals all the time when we're away from home.  Nonetheless, the group ethic that identifies our group–the group we think we belong to–has dietary rules.  They're just not hard and fast rules, as is generally the case with a religion-based diet.  But in a way, aren't we ascribing a "religious" value to our diet?  Ah, there's a hint in there somewhere that growth hormones and antibiotics in food are "evil" and "impure" and, well…maybe even "ungodly."   THAT is what Alan Levinowitz is talking about in this article.  http://www.theatlantic.com/health/archive/2015/05/the-puritanical-approach-to-food/392030/
Does your diet have "religious" values?