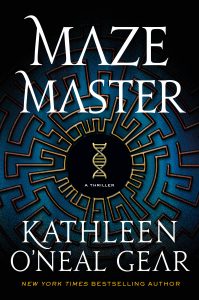 Hi All,
Very kind words from Tess Gerritsen, 
"From the very first page, you'll know you're in the hands of a master storyteller. With plenty of "Da Vinci Code" twists and turns, MAZE MASTER is both thrilling and mind-bending." Tess Gerritsen, New York Times bestselling author of I KNOW A SECRET.
To pre-order: 
https://www.barnesandnoble.com/w/maze-master-kathleen-oneal-gear/1126974737?ean=9781250121998&utm_content=buffercbdf6&utm_medium=social&utm_source=facebook.com&utm_campaign=buffer
Happy Monday to All!